Interesting.
The original "Naval Apache" concept looks quite similar. Although that had the main landing gear replaced on the wings. Why I do not know, it doesn't seem like a more stable place.
Some improvement ideas.
-Remove the tail wheel somewhat further to the front, similar to the tailwheel of a Seahawk.
-Make it a more "naval helicopter", for example by including torpedoes to it's armament;
-Foldable rotor and tail is a must on a ship.
Other than that, perfect! B) B)
EDIT: Too aid in you design, these might be of help. Found them on another forum.
AH-64 SeaApache 1st proposal: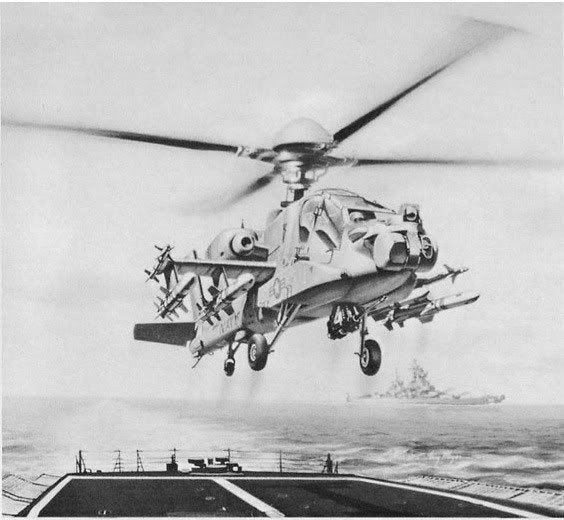 AH-64 SeaApache 2nd proposal: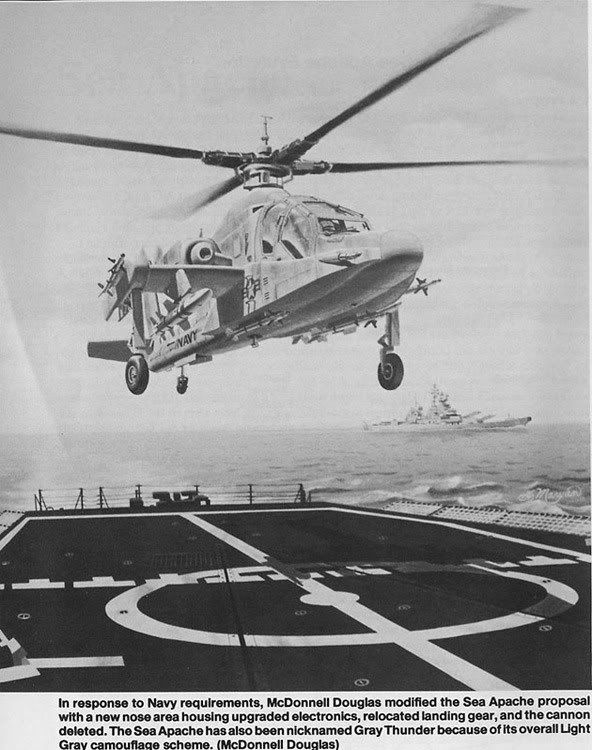 AH-64 SeaApache 3rd proposal: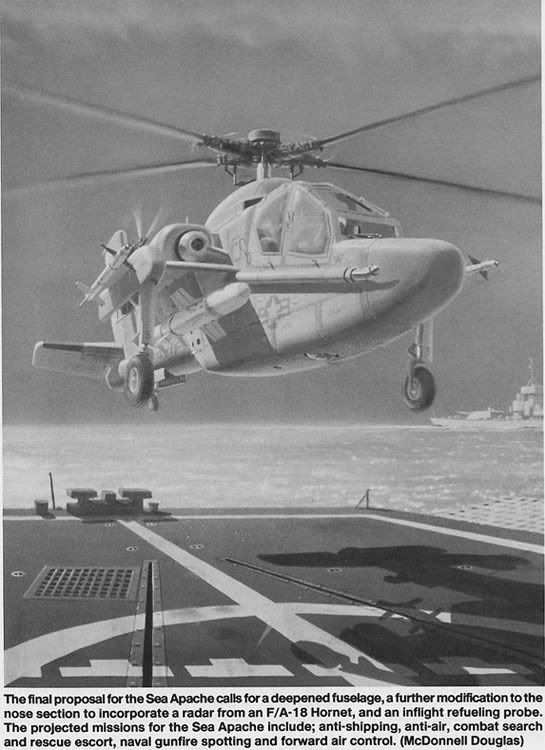 Flying

All three proposals shown together with their respective systems highlighted...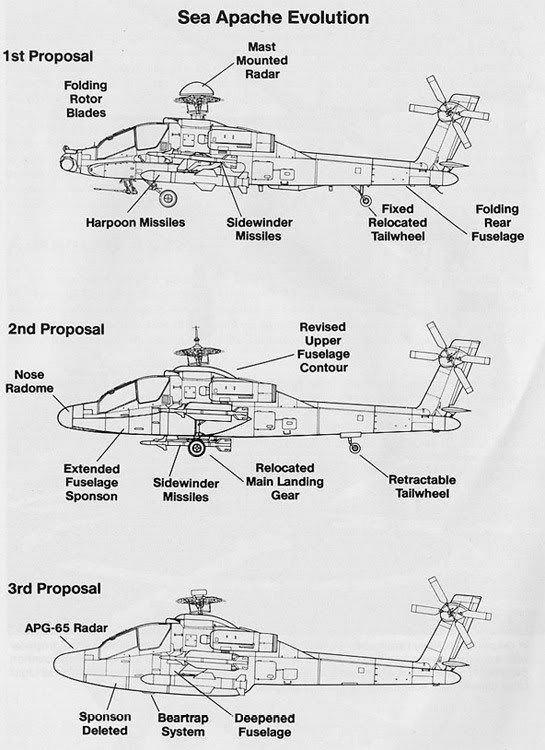 Sorry to hijack your topic... :D